Zinc is a bluish-white lustrous metal and normally covered with a white coating on exposure to the atmosphere, which you will find in most pipelines. It is the most widely used metal after steel, aluminium and copper in the world. It is mainly used in galvanizing steel, in alloys, batteries, rubber, paint, electroplating metal spraying and several other sectors. Zinc is non-acidic and atmospheric corrosion resistant make zinc instrumental in extending the life of buildings, vehicles, ships and steel goods and structures of every kind.
Indian Zinc industry transformed after the privatization of the largest zinc producer, in the year Hindustan Zinc Ltd in 2002. It was bought by the Sterlite group.
The domestic Indian Zinc industry is now completely under the private sector and is in the midst of a serious expansion programme. The projected production of zinc by year 2020 will be 14 lakh tonnes. All the major zinc ore mines in India viz. Rampura Agucha, Rajpura Dariba and Zawar mines are located in the state of Rajasthan and all of these are under the control of Hindustan Zinc.
The demand for Zinc in India is expected to remain strong in the coming years on account of growth in the key zinc consuming industries like infrastructure, realty and manufacturing. Moreover due to the growth in automobile and consumer durables industry would also further aid the increase in consumption of zinc.
List of All Zinc Producers in India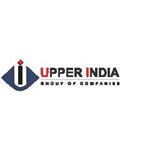 Company Name: Upper India Group Of Companies OldName: Group : Address: Corp Office 11-E, Industrial Area City: Yamunanagar 135001 Yamuna ...