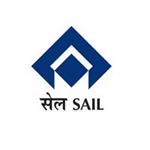 | | |
| --- | --- |
| Company Name: | SAIL Ltd |
| OldName: | |
| Group : | |
| Address: | Corp Office |
| | Ispat Bhawan, Lodi Road |
| | |
| City: | New Delhi 110003 ntpc-ltd Delhi Delhi |
| Tel: | 011-243 67481-86 / 24367313 / 24361886 |
| Fax: | 243 67015 |
| Mktg-Email : | [email protected] |
| HR-Email : | |
| Purchase-Email : | |
| Brands Owned : | |
---
About the Company :
Steel Authority of India Limited (SAIL) is the leading steel-making company in India. It is a fully integrated iron and steel maker, producing both basic and special steels for domestic construction, engineering, power, railway, automotive and defence industries and for sale in export markets. SAIL is also among the five Maharatnas of the country's Central Public Sector Enterprises.
SAIL manufactures and sells a broad range of steel products, including hot and cold rolled sheets and coils, galvanized sheets, electrical sheets, structural, railway products, plates, bars and rods, stainless steel and other alloy steels.
In March 2016, SAIL Rourkela plant has acquired technology from Russia to manufacture strategically important high strength steel.
---
SAIL has received approval from the Indian Register of Shipping (IRS) to manufacture special shipbuilding grade plates in India. The ...
Read More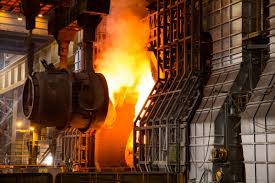 Steel Authority of India's (SAIL) has commissioned its blast furnace No. 8 (Mahamaya ) in February 2018. The blast furnace ...
Read More
Personnel
R Kulshreshtha
– Executive Director – Corp Planning
S S Mohanty
– Director – Technical
Kulshreshtha R
– Director – Projects
Tejveer Singh
– General Manager – Operations
Pradhan S K
– Executive Director – Projects ( Bhilai )
B K Ghosh
– General Manager – Projects ( (Bokaro Management Group))
M P Sahu
– General Manager – Materials ( Bokaro )
D Chattaraj
– General Manager – Projects ( Durgapur )
Anil Kumar Chaudhary
– Chairman
KSS Kanhaiya
– Dy. General Manager – (Bokaro)
Amrendra Pandey
– Asst. Gen. Mgr (Durgapur)
Alok Mital
– General Manager – Projects (Kolkatta)
Ravi Shankar
– Dy. General Manager -(Bhilai)
T S Rajan
– Dy. General Manager – Materials Management
Raju Saxena
– Dy. General Manager – (Bhilai)
Ramesh Kumar Vyas
– Sr. Manager – Project Procurement
Naresh Kumar Behera
– Asst. Gen. Mgr (Blast Furnace (Bokaro))
Goutam Roy
– Dy. General Manager – Blast Furnace (IISCO)
Deepak Daftuar
– General Manager (Corporate Materials
Rajan Kumar Prasad
– General Manager (Corporate Materials
Lalit Kumar Bharadwaj
– Sr. Manager (Project Development)
Manjush Kanti Das
– Executive Director – Rourkela Steel Plant
Rajesh Kumar Rathi
– CEO- Burnpur Steel Plant
Soma Mondal
– Director Commercial
Harinand Rai
– Director (Technical)
A V Kamlakar
– Executive Director – Salem Plant
Other Office Address
---
Plant Durgapur Steel Plant Durgapur 713203 Memari I Bardhman West Bengal Tel : 0343-2574318 /2582460 /2574365/368 Fax : 2574318 Email : [email protected]
Plant Bhilai Steel Plant Bhilai 490001 Arang Raipur Chhattisgarh Tel : 0788-2222890, 2223491/2223587 Email: [email protected]
Plant Rourkela Steel Plant Rourkela 769004 Odisha Tel : 0661-2510641 – 46 Fax : 2510085 Email : [email protected] /[email protected]
Plant IISCO Steel Plant Burnpur Burnpur 713325 West Bengal Tel : 0341 – 2240441 Fax : 2241506, 2240704, 2240287
Plant Alloy Steel Plant Durgapur 713208 West Bengal Tel : 0343-2546879 /2546438 Email: [email protected] [email protected]
Plant Visweswariya Steel Plant Bhadravati Bhadravati Karnataka Tel : 08282-271621-9 Fax : 271432, Email : [email protected]
Plant Salem Steel Plant Salem 636013 Tamil Nadu Tel : 0427-2383090 /2383021 Fax : 2382800
Plant Sindri Power Project Dhanbad Sindri Nirsa-Chirkunda Dhanbad Jharkhand
Plant Bokaro Steel Plant Bokaro 829317 Jharkhand Tel : 06542-240339 Fax : 06542-240227 Email : [email protected]
Plant Rourkela Steel Plant Rourkela 769004 Odisha Tel : 0661-2510641 – 46 Fax : 2510085 Email : [email protected] /[email protected]
Corp Office Ispat Bhawan, Lodi Road New Delhi 110003 ntpc-ltd Delhi Delhi 011-243 67481-86 / 24367313 / 24361886 243 67015
---
Products & Services Offered
Stainless Steel
Steel
Rolling Mills
---