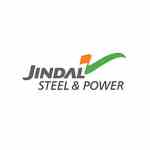 | | |
| --- | --- |
| Company Name: | Jindal Steel & Power Ltd |
| OldName: | |
| Group : | Naveen Jindal group |
| Address: | Corp Office |
| | Jindal Centre |
| | 12 Bhikaji Cama Place |
| City: | New Delhi 110066 Delhi Delhi |
| Tel: | 26188340-50 |
| Fax: | 26161271 |
| Mktg-Email : | [email protected] |
| HR-Email : | |
| Purchase-Email : | |
| Brands Owned : | |
---
About the Company :
Jindal Steel & Power Limited was promoted as Orbit Steel Private Limited (OSPL) in 1979 by Mr. O.P. Jindal. OSPL became a public limited company in 1998 with its name changed to Jindal Steel and Power Limited (JSPL) in June 1998. The company's operations were insignificant till early 1998 when after a restructuring exercise in Jindal Strips Limited (JSL), JSL's Raigarh and Raipur units (both in the state of Chhattisgarh) were hived off and merged with JSPL.
Prior to the restructuring, JSL was engaged in manufacturing stainless steel and sponge iron and cold rolling mild steel. These operations were managed respectively, by Mr. Ratan Jindal, Mr. Naveen Jindal and Mr. Sajjan Jindal, the three sons of Mr. O.P Jindal. As part of the restructuring, the stainless steel division was retained in JSL, the sponge iron division was transferred to JSPL, and the cold rolling division sold off to Jindal Iron and Steel Company Limited (JISCO), a Jindal Group company.
The restructuring was undertaken to realign the Jindal Group's businesses along different product lines, thereby increasing management focus on them and consolidating their positions in their respective markets. The company continues to have manufacturing/fabrication units, at Raigarh and Raipur. The Raigarh unit produces sponge iron, mild steel, beams, plates, rail structural, medium & light sections and power while the Raipur plant is engaged in machining and engineering jobs. The company is setting up a 1.6 MTPA Steel Plant, 1.8 MTPA DRI plant and 810 MW in Angul (Orissa) with total project cost of approximately Rs. 14,170 crore
In December 2017, the company has successfully completed a 250 Ton Basic Oxygen Furnace (BOF) marking the completion of its 6 million tonne per annum (mtpa) integrated steel project at Angul, Odisha. With the completion of the new steel making facility, JSPL will be able to utilize the full capacity of its 4 mtpa blast furnace, one of the largest in the country. In March 2018, the company plans to raise Rs. 12000 million by qualified institutional placement at a price of ₹ 233 per share.
In December 2019, the company has commissioned its 4th coke oven plant in Angul to reduce dependency on imported coke.
---
Personnel
Vikas Saksena
– Executive Vice President
K R Nargendra Kumar
– Vice President ( Energy )
Anup Bhargava
– President
Satyapal Keshri
– Asst. Gen. Mgr – C&I
Rajesh Ojha
– Asst. Gen. Mgr
Nirmal Purohit
– President – Head (Raigarh Works)
Y.N. Singh
– Technical Advisor
Manoj Kumar Singh
– Project Management Group
Mihir Devani
– Vice President – Cement Division
Vivek Karn
– Manager – Project
Mandar Mohite
– Asst. Manager (E&I)
Shweta Bokolia
– EA to CFO
Anand Goel
– Director
Damodar Mittal
– Executive Vice President – Projects
Arup Pal
– Dy. Manager
Naushad A Ansari
– Joint Managing Director
Sudhanshu Saraf
– CEO-Steel Business
Other Office and Plant Address
Plant Post Box No 129, 13 K M Stone, G E Road, Mandir Hasaud, Mandir Hasaud 492101 Arang Raipur Chhattisgarh Tel: 0771 2471205-07, 3054600 Fax: 2471214
Plant Kharsia Road, P.O. Box 16 Jindal Srips Premises Raigarh 496001 Chhattisgarh Tel: 07762 227001-05 Fax: 227022-23
Plant Chhendipada Road, Jindal Nagar, Village Nisha, SH 63, Nisha 759130 Angul Odisha Tel: 06761 254191-95 Fax: 254141-144 Email: [email protected]
Plant Iron Ore Pellet Plant Joda-Barbil Highway, Barbil, Barbil 758035 Keonjhar Odisha Tel: 06767 248817 Fax: 248620
Plant Indra Palace, Nag Path, Shiv Pahar, Dumka Dumka 814101 Jharkhand Tel: 06434 231045 Fax: 231044
Plant Krishnapatinam Thermal Power Project Krishnapatnam Muthukur Nellore Andhra Pradesh
Branch Office 241 B, Ashok Path, Road No.2, Ashok Nagar, Ranchi 834002 Ranchi Jharkhand Tel: 0651-2242362 Fax: 2242363 Email: [email protected]
Plant Kharsia Road, P.O. Box 16 Jindal Srips Premises Raigarh 496001 Chhattisgarh Tel: 07762 227001-05 Fax: 227022-23
---
Products & Services Offered
Autoclaved Aerated Concrete
Steel
Pelletization
Castings
DRI-Sponge Iron
Primary Steel-EAF
---