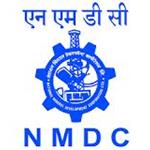 | | |
| --- | --- |
| Company Name: | NMDC Ltd |
| OldName: | |
| Group : | |
| Address: | Corp Office |
| | Khanij Bhavan, Masab Tank, |
| | |
| City: | Hyderabad 500028 Rangareddy Telangana |
| Tel: | 040-23538713-21 |
| Fax: | 23538711 |
| Mktg-Email : | [email protected] |
| HR-Email : | |
| Purchase-Email : | |
| Brands Owned : | |
---
About the Company :
Incorporated in 1958 as a Government of India fully owned public enterprise. NMDC is under the administrative control of the Ministry of Steel, Government of India.
Since inception involved in the exploration of wide range of minerals including iron ore, copper, rock phosphate, lime stone, dolomite, gypsum, bentonite, magnesite, diamond, tin, tungsten, graphite, beach sands etc.
NMDC is India's single largest iron ore producer, presently producing about 30 million tonnes of iron ore from 3 fully mechanized mines viz., Bailadila Deposit-14/11C, Bailadila Deposit-5, 10/11A (Chhattisgarh State) and Donimalai Iron Ore Mines (Karnataka State).
NMDC has also been working on the plan to augment its excavation capacity by increasing the rake loading capacity and is also mulling over dedicated a slurry pipeline with its major customers.
In December 2019, has received the allocation of Rohne Coal Block in Jharkhand. The allotment will help the company's raw material security for the steel plant as it is for captive use and also to some extent help reduce the import of Coking Coal.
---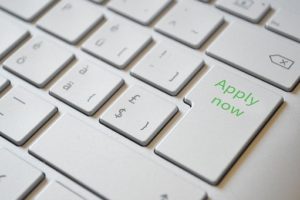 NMDC Ltd is setting up a 3.0 million tpa integrated steel plant in Nagarnar in Chhattisgarh. It invites application for ...
Read More
Personnel
Prodip Kumar Roy
– Advisor – Commercial
Senapaty L M
– Executive Director – H R
Raghunath E
– Asst. Gen. Mgr – Materials
Sitakant Patra
– Dy. Manager- Mechanical
Gopal Kumar
– Asst. Gen. Mgr – Commercial
Anshuman Tripathi
– Dy. Manager- Environment
---
Sahu Om Prakash
– Manager – Mechanical
Narendra K. Nanda
– Director – Technical
Prasant Dash
– Director – Nagarnar Steel Plant
Baijendra Kumar
– Chairman & Mg.Dir
Other Office Address
Plant P.O. Bacheli, Dantewada Bacheli 494553 Dantewada Chhattisgarh Tel : 07857 230323 Fax : 230423/230170/231253
Plant P.O. Kirandul Dantewada Kirandul 494556 Dantewada Chhattisgarh Tel : 07857 255222 Fax : 255227/255226/255224/255234
Corp Office Khanij Bhavan, Masab Tank, Hyderabad 500028 Rangareddy Telangana 040-23538713-21 23538711
t